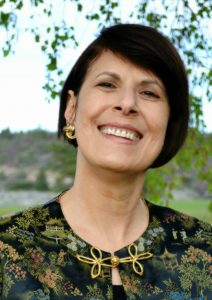 Son'Yah is an ordained Priestess, Oracle, Prophet, and Emissary of the Cosmos Christ. She is the Founder of a modern-day Mystery School 'You are the Mystery, School of Mastery' where she personally guides the wounded heart who is seeking to heal, awaken and rejuvenate the Divine Feminine to live a life of mastery in Sophia Christ Consciousness.
As an ordained Priestess of Hathor and the Order of the Magdalenes, her extensive work with the Soul's Language of Light, Surya Yoga, and intensive initiations with the Archetypal Teachings of the Divine Feminine and the Divine Masculine has prepared her as an Emissary of Sophia Christ Consciousness.
SON'YAH'S STORY
 I was raised in a violent home with an alcoholic father where I feared for my mother's life and even my own. Physical abuse and molestation at the hands of my maternal grandfather led to a lifelong pattern of chronic illness. In my teens, I turned to drugs to numb my pain. After a drug overdose at the age of 19, I started my healing journey which led me down many roads.
Suffering from a 40-year debilitating illness caused by drug abuse, I struggled with numerous health challenges, fatigue, depression, and hopelessness. Not being able to achieve my goals of healing; a rewarding, abundant and healthy life in service to humanity; and a glorious ascension beyond the travails of this world left me feeling beaten and broken.
​Despite my spiritual devotion which spanned a 40-year journey that included both eastern and western traditions and practices, healing modalities, and inner work with the Ascended Masters and Archangels, I came close to death in 2012 from a failing liver. After receiving medical healing in 2015, the Christ Codes were birthed out of my prayer to Divine Mother Sophia to learn how to communicate to my wounded heart and the injured parts of myself that had created so much pain and suffering in my life.
The Christ Codes have guided me into the depths of my soul with a step-by-step system leading me out of the agonizing pain and suffering that left me unwilling and unable to heal my wounded heart. If life has beaten you down, wounded your heart and prevented you from achieving your life goals, claim your free Heart Clarity Session with Son'Yah to see how the Christ Codes can assist you in healing and reclaiming your life, health, and happiness for the fulfillment of your life goals and soul mission.
ABOUT CHRIST CODES
The Christ Codes were divinely received by Son'Yah after lifetimes of preparation. However, in this lifetime, the work began after 18 years of dedication in a Shamanic Mystery School dedicated to the Divine Feminine.
​When she subsequently entered the path of the Divine Masculine under the tutelage of the Ascended Masters of the White Guru line, she experienced sacred union with Divine Mother in her first Kriya Yoga meditation. In the meditation, she was gifted with a vision of the Great Cosmic Womb inside the web of life where the Soul's journey from birth back to Source was revealed to her over the next three days.
​The next level of the Christ Codes transmission began in 2001 when Son'Yah began communing with the Ascended Masters of the White Brotherhood. However, it wasn't until 2008, when she moved to Mt. Shasta, California and began practicing Surya Yoga that the real work began.
Son'Yah was guided to start weaving Christ diamond light grids with two other Lightworkers in the quantum field. As their field of perception increased, they became aware that their Soul Group was also supporting them in this mission. Over the course of the next year, the group weaved a new archetypal blueprint of Christ diamond light grids for the Earth and throughout the Cosmos.
​During one of their early sessions, Son'Yah was transported inside of the Metatron Cube where she saw the "Mind of Source" sending out a new archetypal blueprint for speaking in a more advanced language. The transmission appeared as light moving like fire to burn away the old.
​​From 2010 through 2015, Son'Yah's inner work ceased for the healing of a 40-year illness which, in part, was preparation for the next level of the Christ Codes transmission.
​During a meditation in January of 2017, Son'Yah entered a room filled with gold books. Jesus was present with one of the books opened before her. Soon thereafter, she started receiving the energetic blueprint for the diamond Christ Codes. They were seeded within a blue rainbow light-ray transmission into the sacred atom of her heart and into the cells of her body as blue luminescent diamonds of light.
While receiving this sacred transmission, Son'Yah saw that the Christ Codes would be disseminated through her writing and teaching and those in her presence would be activated at the level they were ready to receive the Christ transmission.
​Son'Yah began teaching classes in 2018 and is presently taking applications for the Mystery School she founded in 2019, 'You Are the Mystery, School of Mastery,' dedicated to the wounded heart of the Divine Feminine.
Contact  Phone: (877)796-9494
Email:  contact contact@christcodes.com
Website URL:  https://christcodes.com;  cosmicdreamweaving.com
SON'YAH'S BOOK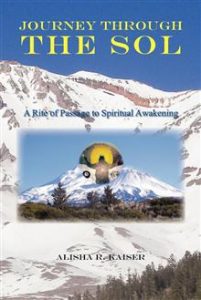 JOURNEY THROUGH THE SOL
A Rite of Passage to Spiritual Awakening 
A remarkable and telling story of one woman's journey, from her early years as a child to training as a white sorcerer's apprentice, to working with the Ascended Masters, and finally being initiated by the Solar Trinity. These adventures lead her down a magical path of personal discovery through trials, initiations, dreams and visions to reveal her true nature and relationship with the Universe, God and her soul's purpose and mission in life.  Her insights into this realm are priceless for those seeking to remember and understand the blueprint of their own soul's journey through the stars.