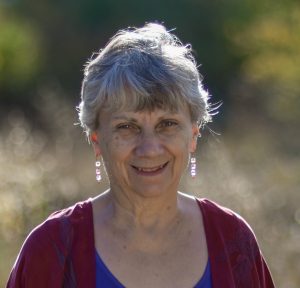 Mikaelah Cordeo, Ph.D. is a Mystic, Spiritual Teacher, Author and Energy Healer with over 40 years of personal growth and study with the Ascended Masters and 8 plus varied holistic healing modalities. She has been inspired by so many of you to co-create  Your Divine Mastery programs and services.

She is recognized as a Teacher of Teachers, and Messenger for the Ascended Hosts of Light. In addition to new programs to meet your need for information on what is happening during this time of planetary transformation, she has been given certain Divine Dispensations to assist you with connecting more deeply with your own Divine Guides, Teachers and Higher Self as well as a unique Star Nation Light Body Activation to open you to new levels of your Divine Plan and access to the Divine.
Her live and recorded classes include:
Tools for Transformation – a series of new energy tools for fast, powerful and easy healing, protection and transformation for yourself, your family and clients.
Cor Teachings for Enlightenment – Exercises and Principles for deepening your connection to the Divine.
What to Expect in the Fifth Dimension – Principles, insights and exercises to help you as the planet transitions from the third and fourth into the Fifth Dimension.

Principles of Manifesting

– Unique new concepts shared from Mother Mary,  Beloved Jesus and Gautama Buddha that go way beyond the information in The Secret.
Initiation and Ascension – What exactly do these things mean and what can we expect. Mikaelah has received a Divine Empowerment by the Ascended Masters to offer Initiation and Ascension experiences to those who are ready. Her own journey gives her a unique understanding of what is happening, what to expect, and how to determine who needs what /when. You've already done the work. She just offers you a conscious and understandable experience of your next step when you are ready.

Books by Mikaelah Cordeo

Live in Love – A Handbook for the New Golden Age – Teachings from Mother-Father God.

Gift of the Leprechauns – Basic Energy Tools and Spiritual Concepts for Children and the Young at Heart.


Peace, Love and Hea

g

lin – New Teachings from Lord Jesus the Christ.

MP3s and Videos
Working with your Angelic Wings

Messages from the Ascended Masters

Celebrating Wesak – what is it about and receiving your Divine download for the year.

Understanding the 12 Solar Rays, their Archangels, Chohans, and Divine Gifts from the Buddha.

Treasures of Mount Shasta T.V. interviews with some of the Master Teachers of Mount Shasta, hosted by Mikaelah.

Opening the Gift of Your Presence – Workshop at New Renaissance in Portland, OR

Book talks

Tools for Transformation talk at Wesak 2017 in Mount Shasta